About Trunk Full of Treasures
When it Comes to Estate Liquidation and Sales, Trunk Full of Treasures is the Only Call You Need to Make
The Full-Service Estate Liquidation Expert
Serving clients since 2001 in Southern California and Denver, Colorado. What we mean by full service is we sell the entire contents of the home. We have sold everything from landscape rocks to a Rolls Royce and even the home in some cases. We work with Realtors, Attorneys and Executors of the estate.
Many times potential clients are concerned they don't have enough for an estate sale. We have found when we visit the home for our no-cost consultation; we are able to discuss exactly what services we are able to offer.
When you hire us, there's no need to continue cleaning or disposing of any items. You won't even have to lift a finger for your sale. Our team will empty cupboards, clear out drawers and closets, and display the items for maximum exposure. We make sure that none of the important things you want to save like personal photos or papers get lost in the shuffle.
At the end of every sale there is usually some stuff left. We work with a "clean out" company that will remove everything. The house is broom swept and/or vacuumed on our way out. Our clients appreciate that the house is empty when we are finished with the sale.
Visit our services page for a complete list of our estate liquidation services offered.
Once we're on the job, your work is done.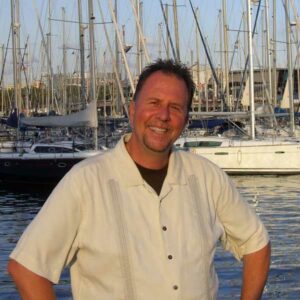 Wayne Halbritter
Owner
Wayne has always had a passion for collecting, buying and selling vintage items. In 1992, he opened his first retail space at Antiques in Upland, California. For the past 25 years he has bought and sold collectibles. In 2001, he helped a lady who needed to liquidate the contents of her relative's apartment; Trunk Full of Treasures Estate Sales was born.
In addition to estate sales, Wayne facilitated "It's Worth How Much?" appraisal seminar at Windcrest Senior Living Center, Highland Ranch, CO (2010). He has also facilitated "What's It Worth?" appraisal seminars at Katie Wheeler Public Library, Irvine (2012), and Whittier Public Library (2013).
Wayne is proud of receiving the Accredited Estate Liquidator Designation, the highest level with the American Society of Estate Liquidators.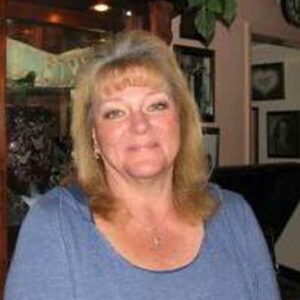 Robyn Merrill
Appraiser
Robyn has been interested in antiques and collectibles her entire life. She is a graduate of 8 years of study. She attended College for Appraisers and graduated with honorable mention in 2006. She is Certified in Fine Arts, Antiques and Personal Property, and USPAP Compliant.
Robyn has been a guest lecturer on Fenton Art Glass (2001), Art Glass, (2002), Bayreuth Porcelain (2003), American Art Glass (2005).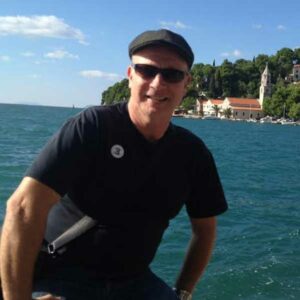 Tim Macaulay
Owner
Tim is a graduate of the University of Southern California with a Bachelor of Science in Business Administration.
He sold homes for Ryland Homes senior market. During this time in working with his clients, Tim saw the need for liquidation of personal assets and joined Wayne Halbritter in his estate sale business.
The business plan is a full service solution offering many options and services to the client. The business expanded to Denver, Colorado by opening an antique store offering additional services in Jewelry/Gold & Silver as well as consignment of items.